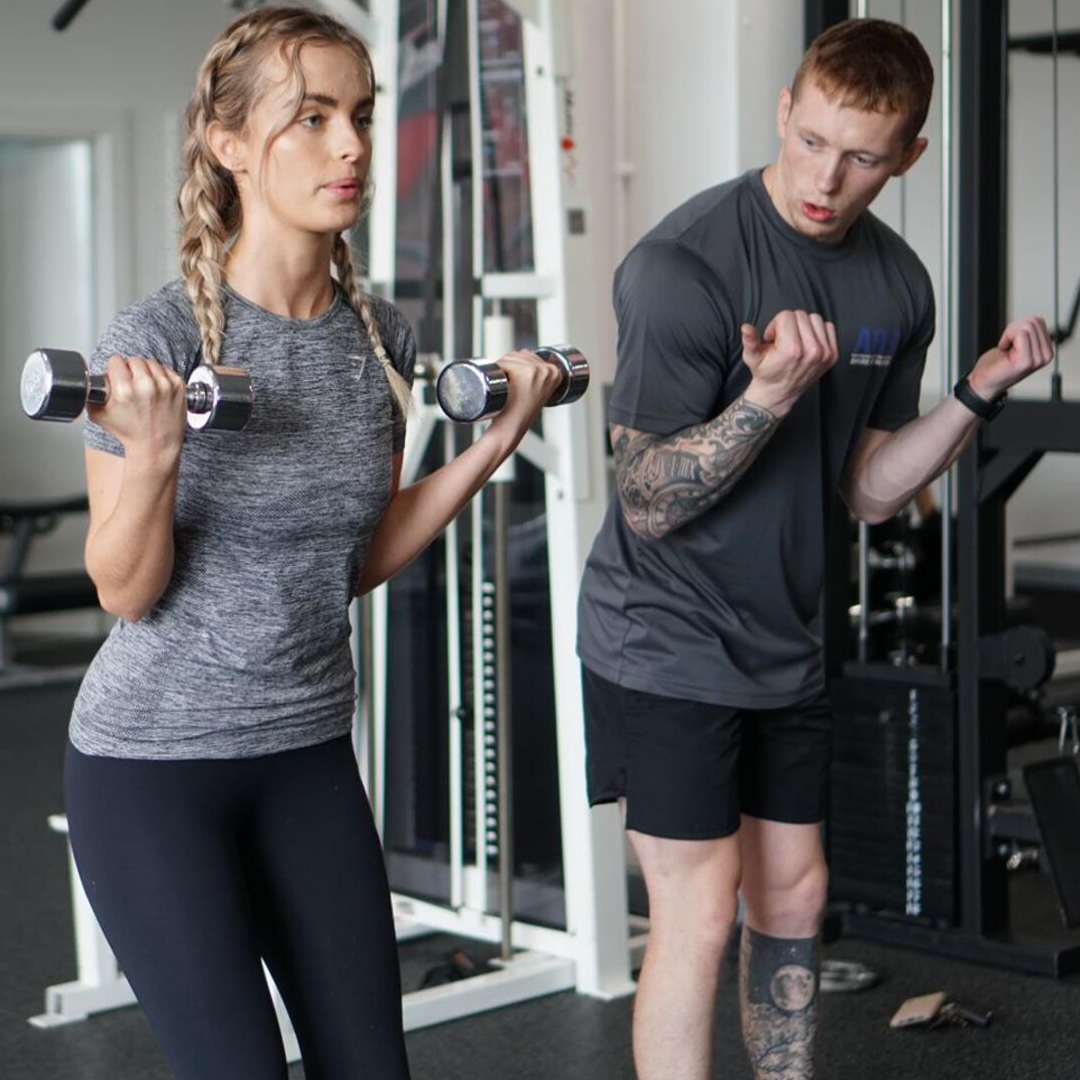 Personal trainers in ABS Speke know exactly what it takes to get incredible results
The team of personal trainers training clients in Speke is diverse. We know people have different goals and personalities, so we do our very best to match you up with the trainer who'll get the very best out of you. Going the gym should be a positive experience, so if you've never been the gym before and feel anxious, we'll put you with the friendliest face in the gym. If you're keen on gaining muscle, we'll assign you to one of our physique competitors or former boxers. If you're a someone whose goal is weight loss, fat loss and general fitness, we've got you covered. And for busy professionals, we've got trainers who'll work around you to improve your fitness levels and make you look as incredible as the work you do in the office.
The personal trainers practice what they preach
But they also exercise their minds. The personal trainers training at ABS are fully qualified, but the education doesn't stop there. All of the trainers go through the ABS education programme, so we maintain the highest quality of personal training and ensure consistency in style, method and results.
At ABS Speke, the personal trainers receive weekly education and training
At ABS Speke, the personal trainers receive weekly education and training to ensure they are always pushing as hard as possible, understand the latest techniques and are providing the very best service to their clients. We do this because we understand the importance of always pushing for more, both in knowledge and in practice.
Looking forward to coming to the gym is important. If you enjoy coming your end results will be so much better. At ABS Speke we work hard to ensure the atmosphere in the gym is positive and motivating. We want all our clients to enjoy training in our gym space. The personal trainers in Speke will work hard to make sure you are receiving the very best service at all times.
At ABS Speke we offer a full range personal training programmes that can all be completed either one-on-one with a personal trainer or in a pair. No matter if you train individually or with a partner you are guaranteed to receive the same level of service and attention from your personal trainer in the gym and outside. Your training and nutrition plan will be tailored to suit you and your goals and your trainer will be on hand to advise you even outside of your sessions.
PERSONAL TRAINING PROGRAMMES AVAILABLE AT ABS SOUTH LIVERPOOL