ABS Liverpool City Centre
Lower Ground Floor,
Silkhouse Court,
Tithebarn Street,
Liverpool L2 2QW
PERSONAL TRAINING GYM IN LIVERPOOL
Less than one minute's walk from Moorfields Station in central Liverpool, ABS Liverpool city centre is a high-end, premium personal training gym that is unmatched for quality and services. Our central Liverpool gym boasts a wide array of the highest standard gym equipment and services that make this the ultimate facility for your transformation in Liverpool.
ABS Liverpool has been reaching out beyond our gym walls to work with business partners across Liverpool city centre. Find out more about our corporate fitness training in Liverpool
ABS also has a gym in South Liverpool based in Speke. To find out more click here.
"ABS provides a different level of personal training. The results are incredible, but it's not luck! Every aspect is covered, from training, nutrition and lifestyle to goals outside of the gym. Nothing is left to chance for your transformation." – Natalie
TRAINING PROGRAMMES IN LIVERPOOL
Our Specialty
The personal trainers in Liverpool city centre know exactly how to push each individual client to get the best results.
Check out our results page: most of these clients completed a six week programme at one of our gyms.
The before and afters are often astonishing because the programme makes you lose fat, build muscle and completely overhauls what you think about food resulting in a great transformation.
For more results check out our Instagram page.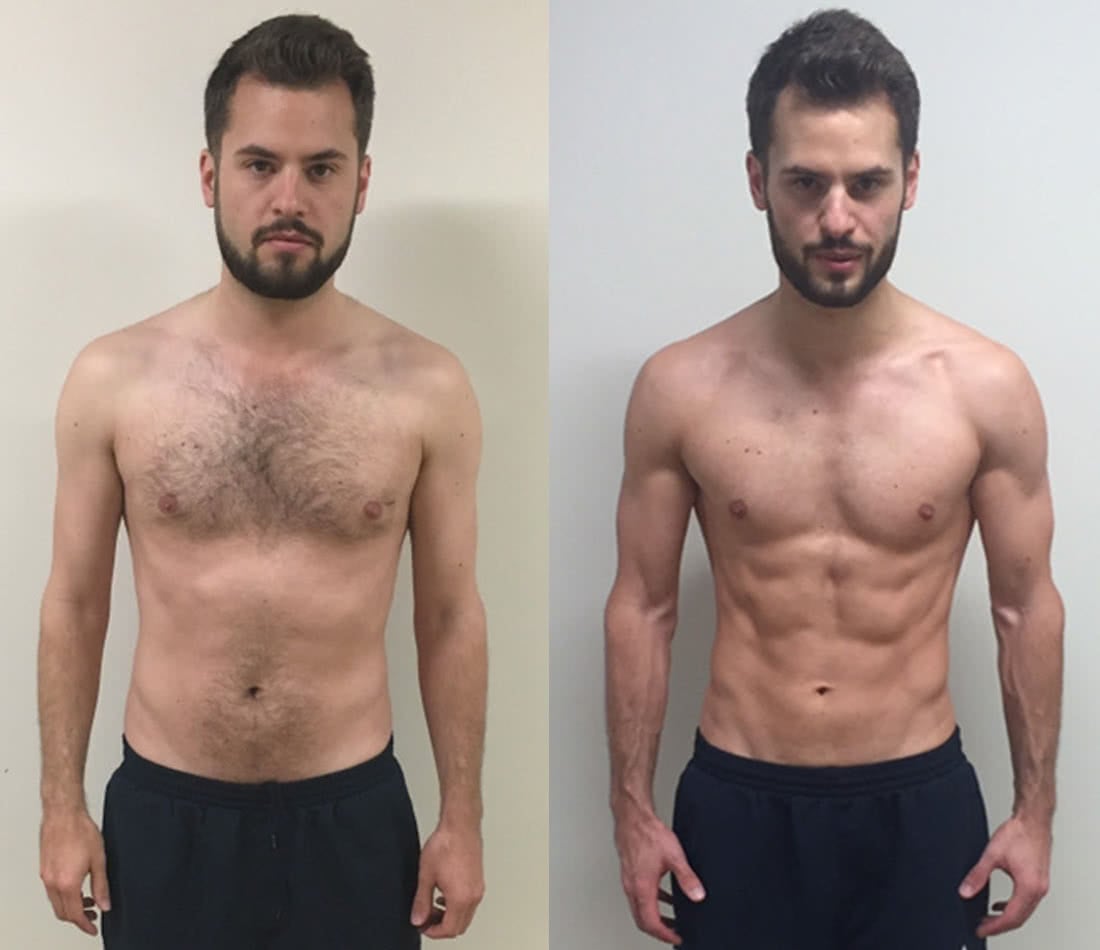 Our results page features our latest transformations from our two personal training gyms in Liverpool, to view our results page please click here. To keep up-to-date with the latest news, offers and transformations from ABS gyms, follow us on Instagram.
RESULTS
"My initial transformation at ABS was just 13 weeks, and I have lost 16lbs. pounds. The toning and definition it has given me makes me feel amazing and I'm not leaving! I can't remember the last time I was this weight I definitely have never been this defined and lean." – Faye