PERSONAL TRAINING GYM NEAR AIGBURTH
ABS South Liverpool is the original ABS personal training gym and where we have gained our reputation for getting every client the best results. Staffed by a fantastic team, ABS provides the perfect set up to ensure personal training is to the highest level. Our South Liverpool gym is easily accessible from the nearby area of Aigburth, with good transport links and parking spaces available around the premises.
ABS South Liverpool is located at:
Churchill House
Gaskill Road
Speke
Liverpool
L24 9PF
The gym is situated near Hunts Cross train station, as well as Halewood station on the Merseyrail Northern Line.
ABS South Liverpool is located in the near proximity on Speke Boulevard and close to Everton FC's training complex USM Finch Farm and Liverpool John Lennon Airport, meaning there is plenty of bus stops with routes throughout Liverpool and into the city centre.
One of our clients discussed her experience and results of premium personal training at ABS South Liverpool, Natalie said:
"ABS provides a different level of personal training. The results are incredible, but it's not luck! Every aspect is covered, from training, nutrition and lifestyle to goals outside of the gym. Nothing is left to chance for your transformation." – Natalie
Our Programmes
We have a full range of personal training programmes that can be tailored to suit your individual goals, fitness levels and lifestyle. We can cater for clients who have short and longer term goals. Our 6 week and 16 week transformation programmes are two of our most popular programmes for achieving results.
Beyond these we have monthly programmes along with vegan/vegetarian and post-natal services. The team of personal trainers in Speke and South Liverpool will work closely with you to ensure whichever programme you choose is made bespoke to suit you.
PERSONAL TRAINING 1-1 OR IN A PAIR
At ABS Speke we specialise in personal training one-to-one but we also provide the option to train in a pair on all of our programmes. This can be a great option not only so you can split the cost of personal training between you and a friend or relative but also because we find it can help motivate you when you train with someone you know.
ONLINE PERSONAL TRAINING
If you cannot get to the gym but you want to achieve or maintain your results at home, we have an online training service that will provide you with tailored nutrition and training plans to suit your goals. Find out more here.
ABS also has a gym in Liverpool city centre. To find out more about this gym, click here.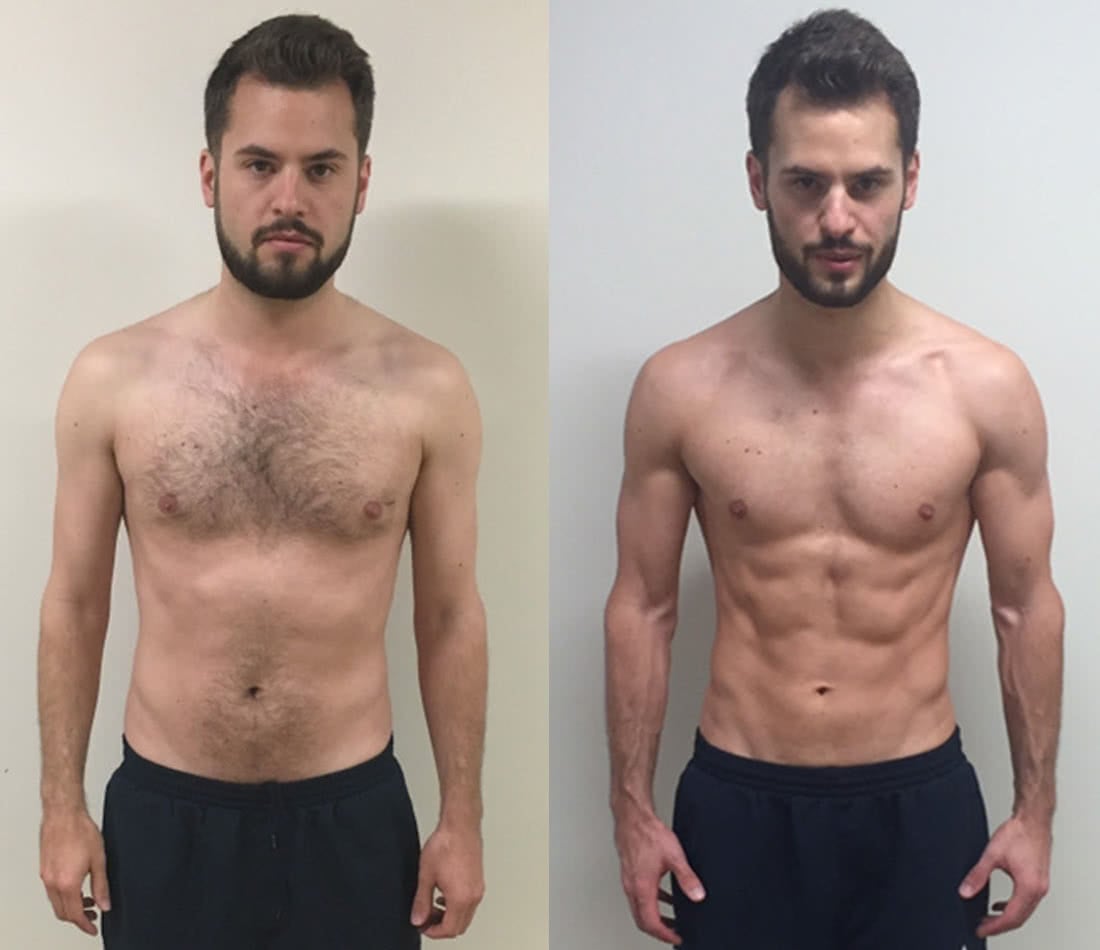 Our Specialty
Delivering results!
Our personal trainers in Speke, South Liverpool and Liverpool know exactly how to push each client to get the best results.
We will work with you to develop an approach that works for you and gets you on the right track to achieving your goals.
In sessions, you will be motivated to push to the max and get as much as you can from every rep and set. Of course your fitness levels will be taken into account and you will be talked through how to perform correct techniques so you are working the right part of your body.
The outcome will be visible results.
Our results page features our latest transformations from our two personal training facilities, to view our results page please click here. To keep up-to-date with the latest news, offers and transformations from ABS, follow us on Instagram.